Are you up to date with the latest steps for the SSS online appointment?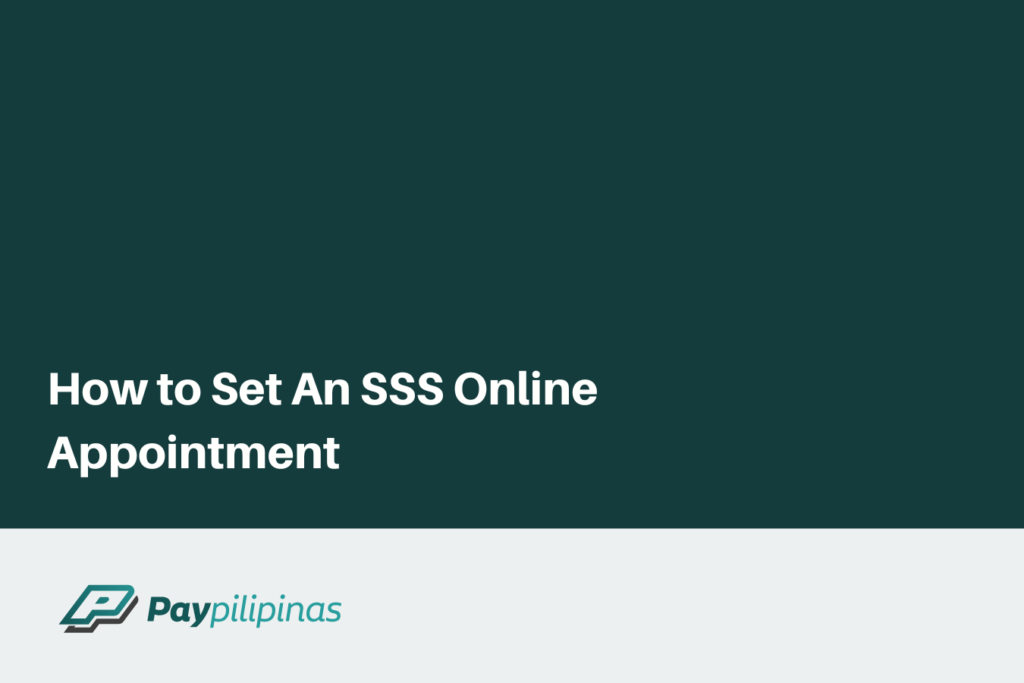 The Social Security System (SSS) is a vital government agency in the Philippines. Furthermore, it provides various benefits to its members. At the onset of the pandemic, the SSS has implemented measures to ensure the safety of its employees and clients. Part of this is the online appointment system.
This article will discuss the complete transaction process with the SSS Online Appointment System step-by-step.
SSS Online Appointment System
The SSS appointment system is a web-based platform allowing members to schedule their visits to their selected SSS branch. With this system, members can set up their type of transaction, preferred SSS branch, and preferred date and time before showing up at the SSS office.
This system aims to provide convenience to SSS members by eliminating long queues and reducing waiting times. Additionally, it helps to ensure the safety of both SSS employees and clients during the ongoing pandemic by limiting the number of people present in the SSS branch at any given time.
The SSS online system is accessible through the SSS website. At present, users can set an appointment for various transactions, such as filing for a loan, updating membership records, and requesting a UMID card, among others.
Steps in setting up an SSS online appointment
To set up an online appointment with an SSS servicing branch, the steps are as follows:
Go to the SSS members' portal or the SSS mobile app and access your SSS account online by entering your login details. If you already have an account, this will require your user ID and password.
Once you are in your SSS online account, click on the "Online Services" tab, and then click on "Set Appointment" under the "Member Info" section.
Make sure to read the advisory and click on "Proceed."
From here, you can choose the type of transaction you wish to do from the list provided.
After that, you can enter your SSS number, click your chosen SSS branch, and choose your preferred appointment date and time for your appointment.
Next, fill out the required personal information, such as your name, contact number, email address, and the reason for your appointment. Make sure your elected email is accessible since this is where you will receive a copy of your branch appointment notification.
Check the box to agree with the terms and conditions, and then click on the "Submit" button.
Review the information you have provided. If everything is correct, click on the "Confirm" button.
After submitting, you will see a confirmation message will be displayed, indicating your appointment details, which you can print or save for reference. You will also receive a copy of your appointment transaction details via mail.
On the day of your appointment, bring the confirmation message with at least two valid IDs to the SSS branch you selected. Additionally, ensure that you have your transaction number sent to your registered email address.
Suppose you need to cancel or reschedule your appointment online. In that case, you can log in to the SSS portal and click the "Cancel/Reschedule Appointment" button under the "Online Services" tab. For other SSS-related inquiries, you may also contact SSS directly.
What appointments can I schedule in the online system?
In the Philippines, there are several SSS transactions that you can schedule online through the SSS website. These transactions include:
UMID Card Application
The online system accepts appointments to apply for a UMID card or a unified ID system.
Maternity Notification
Pregnant female members can schedule an appointment to notify SSS of their pregnancy and apply for maternity benefits.
Retirement Application
Retirees can schedule an appointment to process their retirement benefits in an SSS branch and submit the required documents.
Disability Application
Members with disabilities who want to process their benefits can also schedule an appointment online.
Loan Application
Need to go to an SSS branch for a loan appointment? You can also submit a loan application online, including calamity or educational loans. In addition, the SSS has also allowed members to apply for an SSS salary loan online.
Updating of Member Information
Members can schedule an appointment to update their membership information, including a change of address, beneficiary, and contact details.
Submission of Required Documents
Members can schedule an appointment to submit the required documents for various transactions, such as applying for a loan or benefits or requesting an SSS certification.
Overall, the SSS online appointment system provides members with a convenient and efficient way to access the services they need from the SSS without the need to wait in long queues or risk exposure to the ongoing pandemic.
Advantages of online SSS appointment
The SSS online appointment offers several advantages for its members, including:
Convenience
Members can schedule their visits to an SSS branch at their preferred time and date without waiting in long queues. This saves time and effort, and members can plan their schedules accordingly.
Time-saving
Remember the long lines in government offices during peak hours? Queuing for those can be excruciating. The new online appointment solves those problems. Members can book in advance with an online appointment schedule, reducing the waiting time in the SSS branches.
Enhanced Safety
Since the pandemic, the government has limited social interactions to reduce the risk of virus transmission. Establishing an online appointment scheme helps limit the number of people in the SSS branch at a time. As a result, it reduces the risk of exposure to the virus and helps avoid overwhelming the branch.
Efficient Processing
By setting appointments in advance, the SSS branch can prepare for the member's visit. This way, they also ensure the necessary documents and resources are ready. This helps to make the processing of transactions faster and more efficient.
Accessible
The SSS online appointment is available 24/7, and members can access it from anywhere with an internet connection. This means they can book appointments at any time without needing to visit the branch physically.
Overall, the SSS online appointment system is a convenient and efficient way for SSS members to access the services they need while ensuring their safety during the ongoing pandemic.
Related: