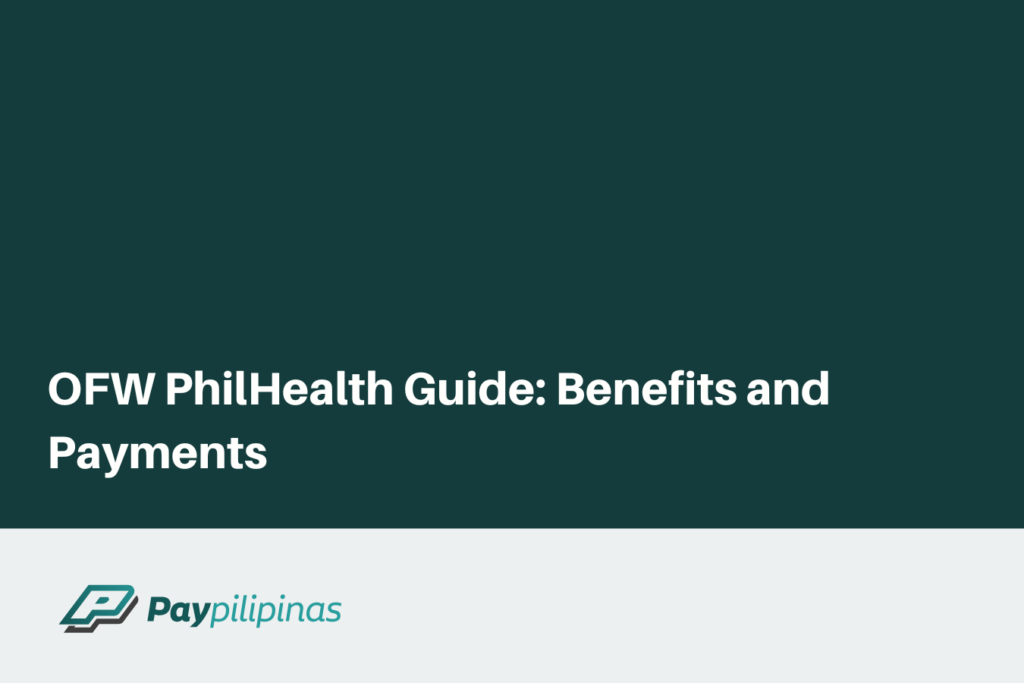 Why are OFWs required to pay PhilHealth contributions?
Last April 2020, the PhilHealth Circular No. 2020-0014 made it mandatory for Overseas Filipino Workers (OFWs) to pay PhilHealth premium contributions. Furthermore, the order is in accordance with the Universal Health Care Act (UHCA). Like locally-employed contributors, OFW workers must pay an amount based on their salaries.
Where and how can OFWs pay their PhilHealth contributions?
OFWs have the option to either pay their contributions locally or through international channels.
Paying locally
For OFWs based abroad, they may request their relatives to pay their contributions through local channels on their behalf. All they have to do is go to a PhilHealth-accredited bank or remittance center with the payment, valid ID, and an authorization letter from the paying OFW member. In addition, the representative paying must bring a document proving that the member they are representing is still an active OFW.
Below are the banks and remittance centers that accept PhilHealth payments:
Development Bank of the Philippines
Government Banks
Land Bank of the Philippines
Private Banks (Commercial, Thrift, and Rural)
Non-Bank Collecting Centers

CIS Bayad Center
Philippine Postal Corporation
MLhuillier
SM Retail, Inc.
LBC Express
Select Local Government Units (LGUs)
Pay through international channels.
Overseas workers who wish to pay their contributions directly may do so through different international channels worldwide.
The list of the payment partner tie-ups for international payments is as follows:
Development Bank of the Philippines
Philippine Veterans Bank
iRemit Branches
Landbank of the Philippines
Ventaja International Corporation
Bank of Commerce
Accredited Collecting Partners
For your guidance, you may check the specific PhilHealth partner banks here.
Other Frequently Asked Questions (FAQs)
How can OFWs register for PhilHealth membership?
For OFWs outside the Philippines who need to register with PhilHealth, they visit any collecting partners, such as iRemit and Ventaja Corporation. From there, OFWs can ask for assistance in signing up for an account.
Alternatively, they may go to PhilHealth's online portal and follow the instructions in signing up. Furthermore, the applying OFW may also download the PhilHealth Member Registration Form and send the filled-out document to ofp@philhealth.gov.ph.
How much is the OFW PhilHealth contribution?
As of 2023, the fixed rate for OFW PhilHealth contributions is at 4%. This is after the agency suspended the supposed 5% rate scheduled for the year. The current rate of 4% holds until PhilHealth issues a new memo for a new rate.
What benefits can OFW PhilHealth members avail?
OFWs who become PhilHealth contributors can also request financial assistance from the agency while overseas. To do this, they must mail to the PhilHealth Regional Office or any Local Health Insurance Office within 180 days from their discharge date.
To file a claim, the mail to PhilHealth must include the following:
Medical abstract and record or a copy of the medical certificate that shows the final diagnosis, medical services provided, and confinement period.
In case there was surgery performed, submit a copy of the operative record.
An official receipt from the hospital and the physician
For dependents of OFWs who are based in the Philippines, they may also avail of PhilHealth benefits by submitting a Claim Form to the hospital's billing before discharge.
For the full benefits and coverage, you may visit the PhilHealth website.
Related: